Pen lathe
B-2397
Available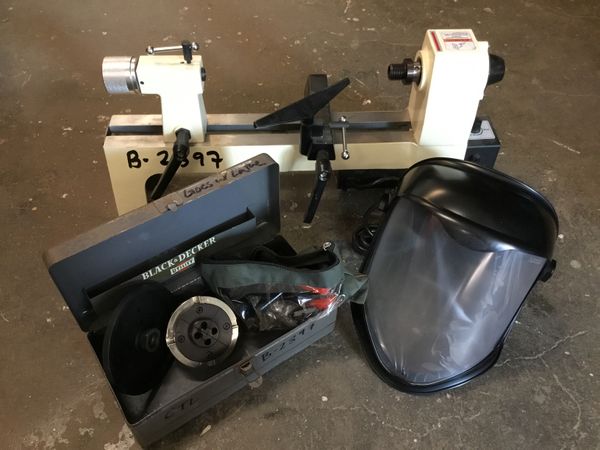 Pen lathe with variable speed drive. Can turn pieces up to 12".  In addition to the lathe, this item includes a Uvex face shield and tool box of accessories (see Parts List file).

A face shield AND safety glasses should always be used when operating this tool. Additionally, a face mask should be used when turning dry wood or sanding. Do not wear loose fitting clothing, rings, gloves or jewelry while operating and ensure that hair is tied up.

Note: this item weighs 41lbs.


Files
Login or Signup to place this item on hold.