Tile leveling pliers and wedges
B-4269
Checked Out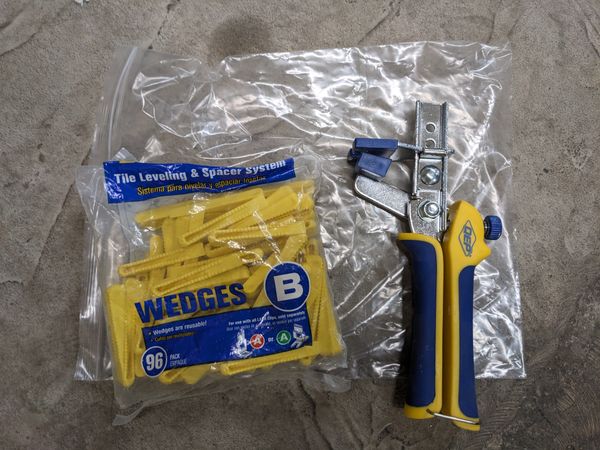 Leveling clips must be purchased separately but this loan includes some reusable wedges in addition to the pliers. Please save and return the wedges with the tool. Refer to attached manual for usage instructions.

The QEP Pro Pliers were designed to work with the LASH tile leveling system to level, align, space and hold. These pliers make pushing QEP Tile Leveling Wedges (part B) into QEP Tile Leveling Clips (part A) much easier than doing it by hand. Designed to apply the right amount of pressure, LASH Pro Pliers make it easy to set the wedge into the clip without overtightening. 
Files
Login or Signup to place this item on hold.