Flooring stapler
B-3727
Available
fastener: 3/16 inch wide, 20 gauge, 1 inch long staples
70-100 psi
Air
Bostitch
LHF97125-2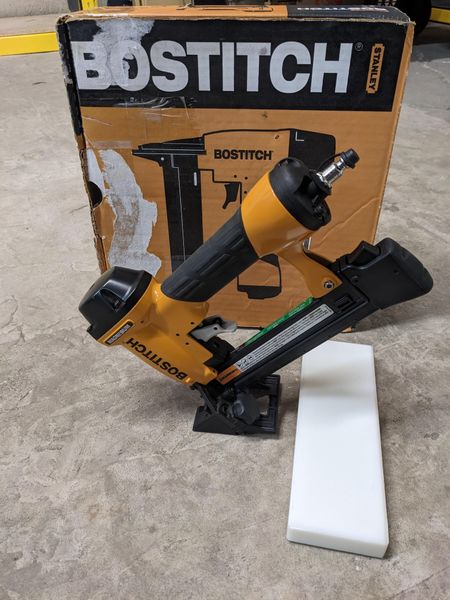 Can be used with laminate or hardwood tongue and groove flooring between 1/4 to 1/2 inch thick. The angled nose can be adjusted for the thickness of the flooring. 

This loan includes a tapping block but not an air compressor. Compressors are available to borrow from the tool library.
Files
Login or Signup to place this item on hold.