Camping tent
B-4215
Available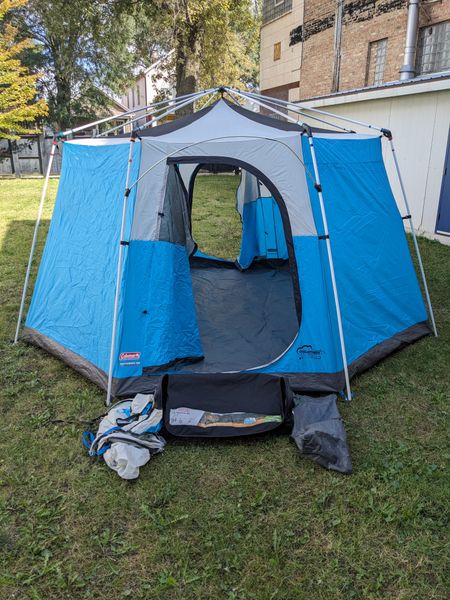 This tent includes: 8 roof poles (green stickers), 4 doorway poles (orange & blue stickers), 4 side poles (red stickers) and 2 doorway awning poles. It includes a rainfly as well.

Match up the stickers on the pole to stickers on the plastic receiving pieces.



Login or Signup to place this item on hold.