Leaf mulcher and shredder
B-4102
Overdue
2 holds
12 inch shredding tunnel
13 amp
Electric (Corded)
Yardforce
YF8000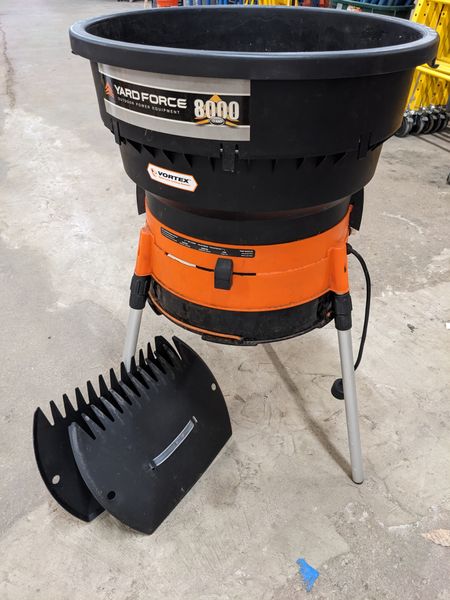 This tool is only intended for shredding leaves - it CANNOT handle any branches. This loan also includes two leaf collectors shown in the picture.

The legs can be detached and are adjustable lengths for different size leaf bags or uneven terrain. Using safety goggles and earplugs is recommended.

Tool uses 2 pieces of any string trimmer line up to .095" at a length of 12.5 inches.
Files
Login or Signup to place this item on hold.