Slide viewer
B-4060
Available
8 x 8 inches screen
5X, 8X, 24X magnification
Electric (Corded)
The Sharper Image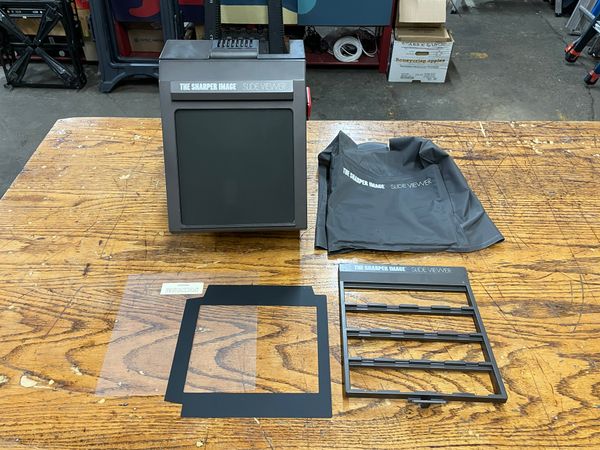 Lights and enlarges film negatives and slides. View images at 3 magnification settings: 5X, 8X, and 24X

Includes the following accessories:
Slide editing rack. Attaches directly over viewing screen and can fit 16 slides
Clear Mylar overlay sheet
Cropping mask. Proportionate to 8 x 10 inch print format
Vinyl dust cover

Please note that during transportation, bulb may shift giving blue light on the screen. To correct, re-seat bulb carefully using a tissue or soft cloth. Do not touch bulb surface. Do not attempt when light is on or hot.
Login or Signup to place this item on hold.