Portable air compressor w/ air hose
B-3634
Overdue
6 gallon, 150 psi
2.6 cfm @ 90 psi
Electric (Corded)
Porter Cable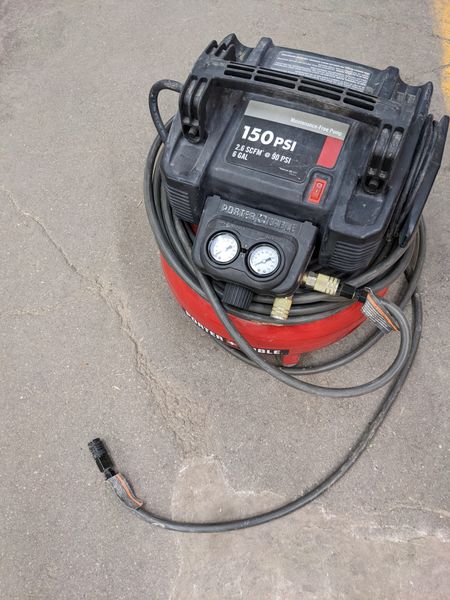 This loan includes the air hose with quick connect fittings. Has air pressure regulator to control outflow.


Medium duty - tasks which do not require extended use or large throughput

120 V - 6 gallons stored capacity
Suitable for home use
Inflation, brad nailing, stapling, air brushing, etc. 

Requires specific other tools to perform these tasks.

Two 1/4" tank outlets
Weighs ~35lbs
16" x 16" x 20" (L x W x H)

***Noisy!***- use hearing protection
Login or Signup to place this item on hold.