Spinning wheel with skein winder
B-3322
Available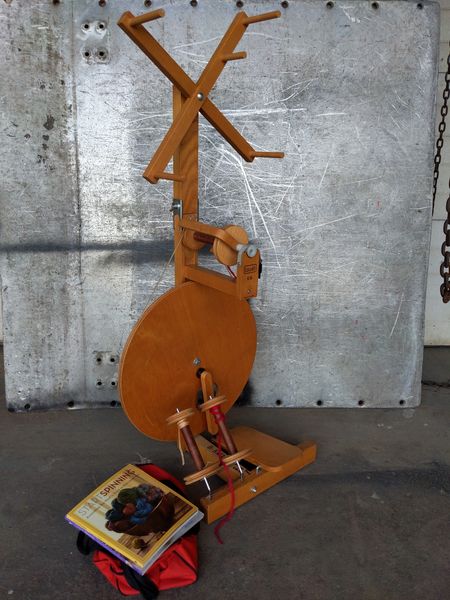 Shown pictured with the skein winder attached on top as well as  spare bobbins and bobbin holder attached to the base of the device. Skein winder detaches for transportation. The spare bobbins and bobbing holder will come in a separate bag along with two books on an introduction to spinning. 

Total wheel setup weighs ~18 pounds and is 30 inches tall without the skein winder on a 17 by 15 inch base.


Login or Signup to place this item on hold.