LCD projector
B-2918
Overdue
3 holds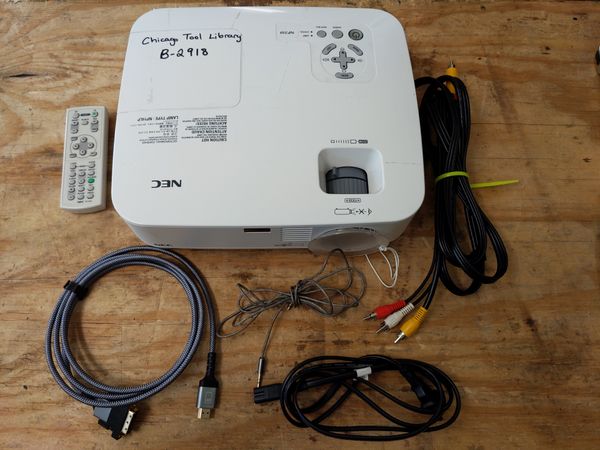 Includes remote, power cable, HDMI to DVI cord, 3.5mm audio cable, RCA to RCA (red, white, yellow prongs), and lens cover. Comes in a blue and red tote bag. If your computer has an HDMI out and a headphone jack, you'll be able to use this projector easily.

Has a built-in 7W speaker that is better than a typical computer speaker but not necessarily going to fill a room with sound.
Files
Login or Signup to place this item on hold.