Watch repair toolkit
B-2882
Available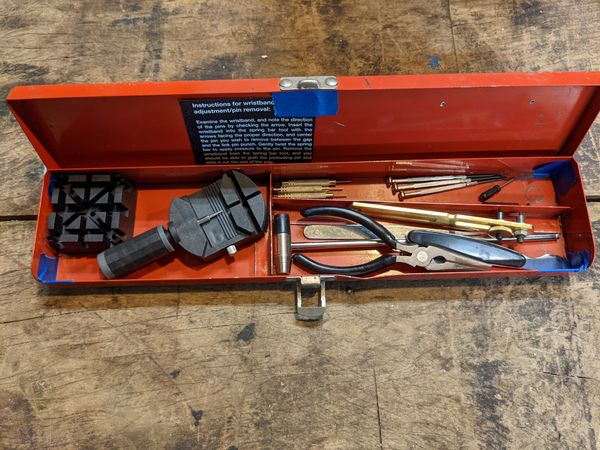 Includes the following 16 pieces: 
Watchband link pin remover
Watchband holder
Spring bar remover
3 x pin punches
Double headed watch hammer
Case knife
3 x precision flathead screwdrivers
2 x precision Phillips
Case wrench
Long nose pliers
Fine point tweezer
The library is moving!
Placing new holds has been disabled in preparation for the tool library's upcoming relocation. The tool library will be closed after November 3rd until early 2023. Thanks for your understanding.