Oscillating multi-tool
B-2794
Available
area

Power tools

shelf

multitools

Electric (Corded)
Fein
FMM 250Q TOP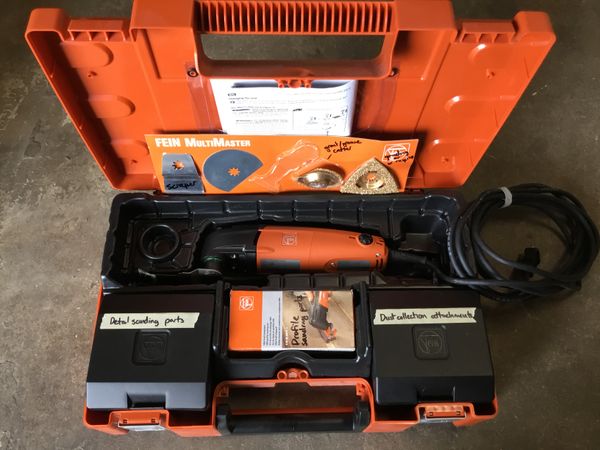 In order to change the blade attachment, fully open lever on top of tool 180 degrees.  Speed adjustment dial located on hilt of the tool.

Kit includes:
Cutting blade
Scraping blade
Grout removal, grooving cutting attachment
Detail sanding attachment
Profile sanding attachments (assorted shapes)
Vacuum/dust collection attachments
The library is moving!
Placing new holds has been disabled in preparation for the tool library's upcoming relocation. The tool library will be closed after November 3rd until early 2023. Thanks for your understanding.