Digital camera with zoom lens (manual focus only)
B-1354
On Hold
1 hold
area

Home goods

shelf

Audio-visual

18-55 millimeters
Electric (Battery)
Canon
Rebel XS EOS 1000D; Zoom EF-S 18-55mm
0670222806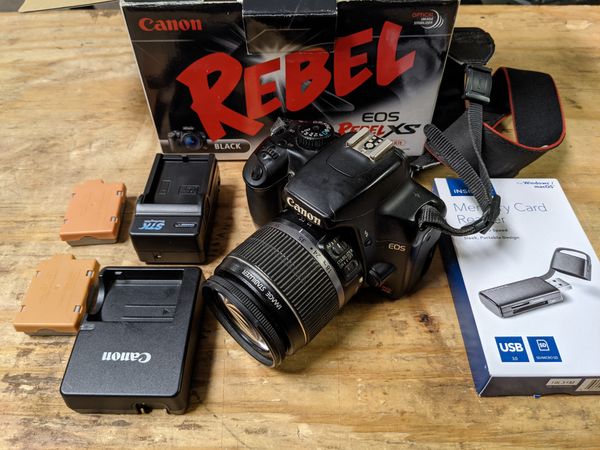 This camera is a bit quirky but it'll help you get a feel for DSLR cameras. This item includes: the camera/lens shown, two batteries, two chargers, a memory card and USB memory card reader.

The quirks:
- The camera may not turn back on after it is turned off - in this case, remove and reinsert the battery.
- The auto-focus does not always work, so it is best to assume that this camera is manual focus only. Great for depth of field practice!


Files
Login or Signup to place this item on hold.