Benchtop belt and disc sander
B-3928
Overdue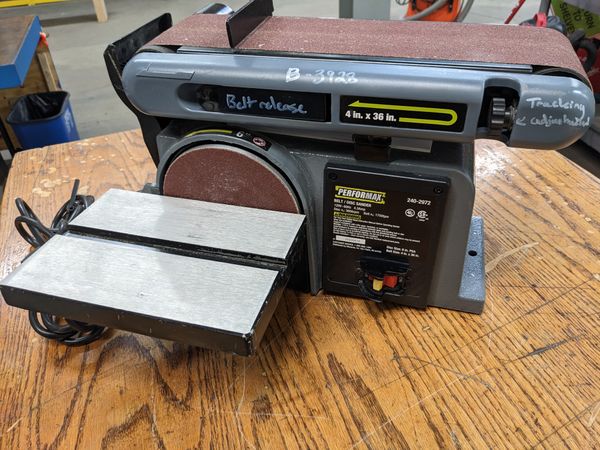 Used for metal and wood shaping and finishing.  Note: sanding discs and belts will be provided when available but the borrower is responsible for supplying their own consumables.

Includes a hex wrench attached to the cord to facilitate belt changes and other adjustments, including changing the angle of the belt which is variable from horizontal to vertical. 
Files
Login or Signup to place this item on hold.