Sous vide and vacuum sealer kit
B-3863
Available
area

Kitchen

shelf

Vacuum sealers

Fits most pots
Electric (Corded)
Anova
Precision cooker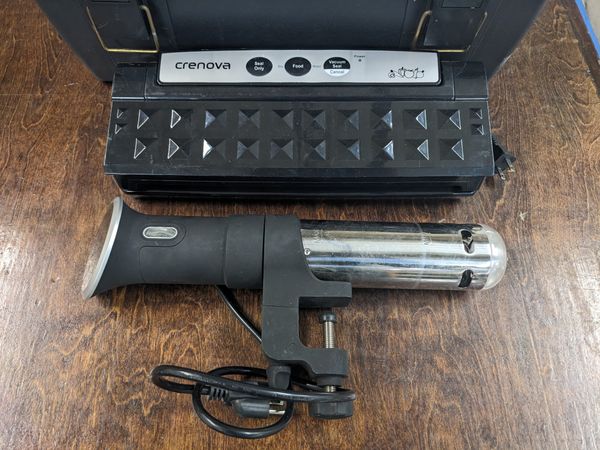 Cook foods in sealed bag to an exact temperature so that you never risk over or under cooking. This technique is great for meats, vegetables and so much more. (Including perfect soft boiled eggs!)

Please read included manual before operating. Return clean and dry.

This item comes in a black tool box and includes the sous vide cooker and vacuum sealer. Vacuum sealing bags will be provided with this loan when available. 
Files
Login or Signup to place this item on hold.