Digital camera with zoom lens
B-3813
Checked Out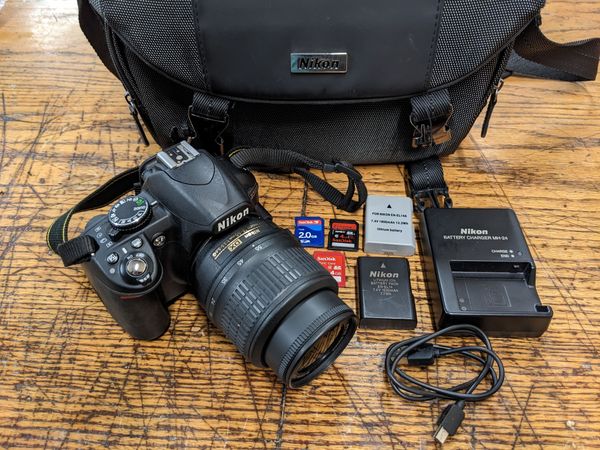 This loan includes:
digital camera
zoom lens
3x batteries
battery charger
USB 2.0 to mini-USB cable to download/transfer images
8gb, 2x 4gb, 2gb, memory cards

Refer to linked manual for instructions.

*Notice: There is a grey line that appears on camera's display screen, but it does not affect its function!
Files
Login or Signup to place this item on hold.