Drain cleaner
B-3803
Overdue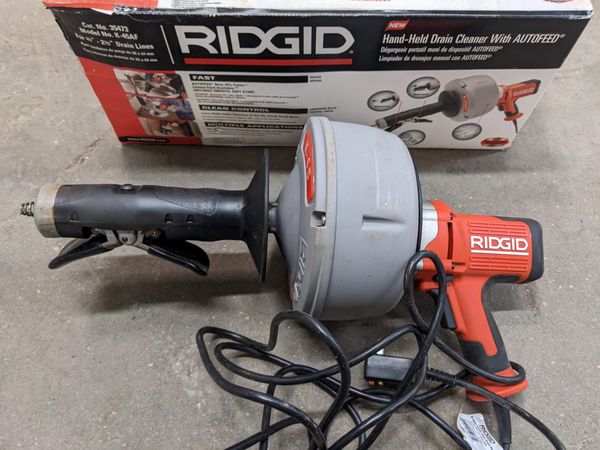 Please clean and dry before returning!
This is an autofeeding drain cleaner. Can be used to unclog sinks, showers, tubs, toilets and other drains. Start with the cable 6-12 inches extended. Please
refer to linked manual for full instructions.
Use caution in sinks with a P-trap or J-bend - it is recommended to remove the bend and feed the drain cleaner directly into the wall pipe.
Files
Login or Signup to place this item on hold.