Drywall panel lifter
B-3631
Checked Out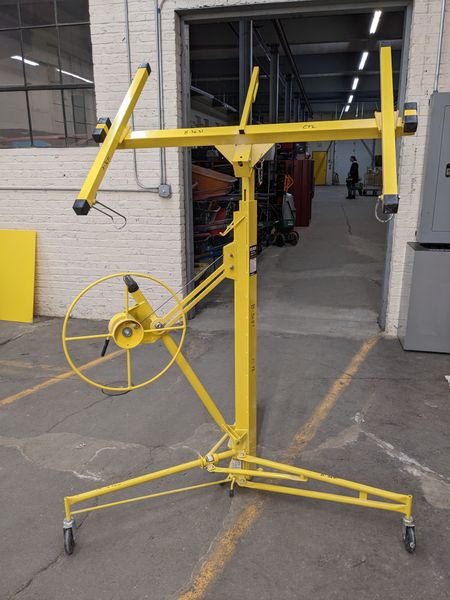 Please use wheel chocks to prevent from moving while in-use. Comes in two or three separate pieces depending on whether the wheels are attached. When disassembled it can be loaded into most cars. 

Lifts up to a 4x6 foot sheet. See manual for instructions.

Warning: hold the winch handle when lowering and spin it slowly otherwise the steel cable can get jammed.
Files
Login or Signup to place this item on hold.