Detail carver
B-3591
Available
Variable chisel bits
Two speed (10,400 and 12,500 spm)
Electric (Corded)
Ryobi
DC500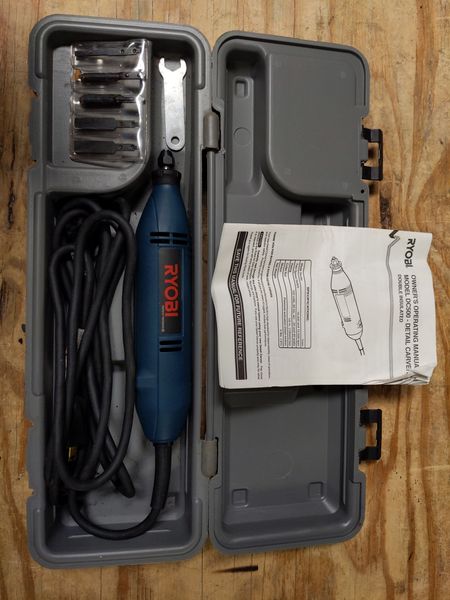 Includes 5 cutting chisel bits and a 1/2 inch wrench for tightening/loosening the collet nut.

To use the device, turn on and then press gently into the work piece. The carver will automatically start to pulse when pressure is applied. Best used with softer wood and plastic - not suitable for any hard materials.
The library is moving!
Placing new holds has been disabled in preparation for the tool library's upcoming relocation. The tool library will be closed after November 3rd until early 2023. Thanks for your understanding.