Voltage detector and sensor
B-3571
Available
High and low sensitivity ranges
Electric (Battery)
Kaiweets
HT100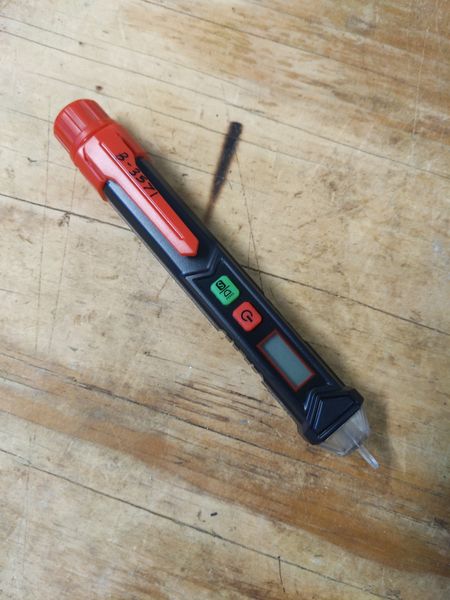 Long press the power button to turn on and off. Short press the "S" button for sensitivity adjustment or long press "S" button to power the flashlight on and off. 

Touch the clear plastic tip of the device to wires to detect alternating current (AC) voltage. Refer to digital manual for further instructions. Uses 2x AAA batteries.
Files
Login or Signup to place this item on hold.