Universal socket
B-3500
Available
area

Socket tool box

shelf

socket sets

1/4 -3/4 inch sizes
3/8 inch drive
Endeavor
Gator Grip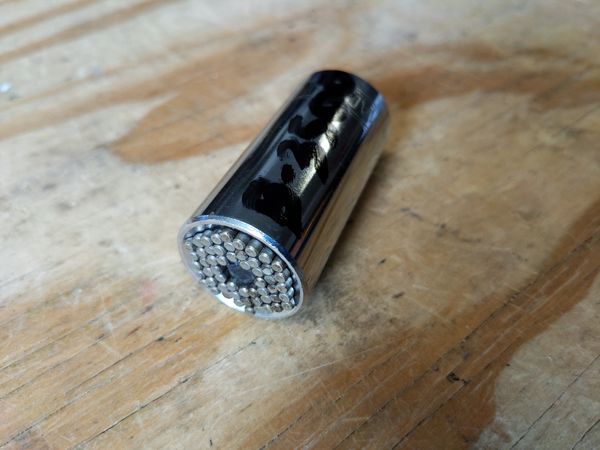 Spring loaded pins fit around whatever you're trying to remove.  Up to 3/8 inch depth and fits the following:
1/4 - 3/4" inch in any increment
7-19mm in any increment
eye hooks, lag bolts, hooks, square head etc.
Socket has an external diameter of 1 inch and is suitable for up to 150ft-lb of torque.
Login or Signup to place this item on hold.