Universal socket
B-3500
Available
area

Socket tool box

shelf

socket sets

1/4 -3/4 inch sizes
3/8 inch drive
Endeavor
Gator Grip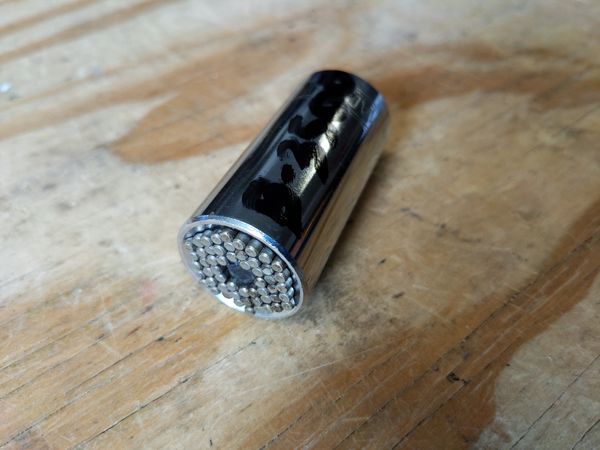 Spring loaded pins fit around whatever you're trying to remove.  Up to 3/8 inch depth and fits the following:
1/4 - 3/4" inch in any increment
7-19mm in any increment
eye hooks, lag bolts, hooks, square head etc.
Socket has an external diameter of 1 inch and is suitable for up to 150ft-lb of torque.
The library is moving!
Placing new holds has been disabled in preparation for the tool library's upcoming relocation. The tool library will be closed after November 3rd until early 2023. Thanks for your understanding.