Socket set and ratchet
B-3061
Available
area

Toolbox

shelf

Socket sets

5/16 - 1 1/4 inch (19 sockets)
1/2 inch drive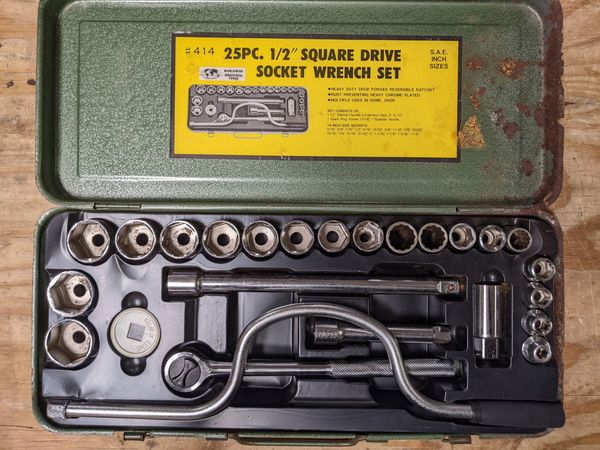 Set includes a ratchet, two extension bars and a speeder handle along with 19 S.A.E. sockets.


The library is moving!
Placing new holds has been disabled in preparation for the tool library's upcoming relocation. The tool library will be closed after November 3rd until early 2023. Thanks for your understanding.