Caulk finisher
B-2922
Available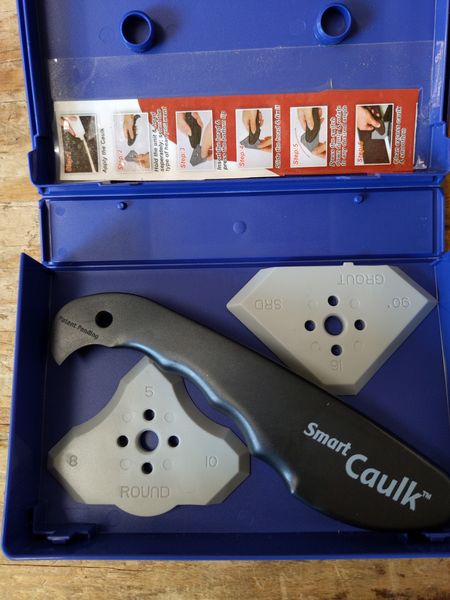 Adjustable tool that can be used to finish caulk in eight different bead shapes. Has the following finishes: standard, round, 90°, 16mm, 10mm, 8mm, 5mm and grout.

This item also has a plastic caulk scraper/remover on the end of the tool. Caution: it is sharp. The remainder of the tool should not be used for cleaning or scraping.
The library is moving!
Placing new holds has been disabled in preparation for the tool library's upcoming relocation. The tool library will be closed after November 3rd until early 2023. Thanks for your understanding.