Air compressor
B-2887
In Maintenance
4 gallon
150psi MAX
Electric (Corded)
SS2022D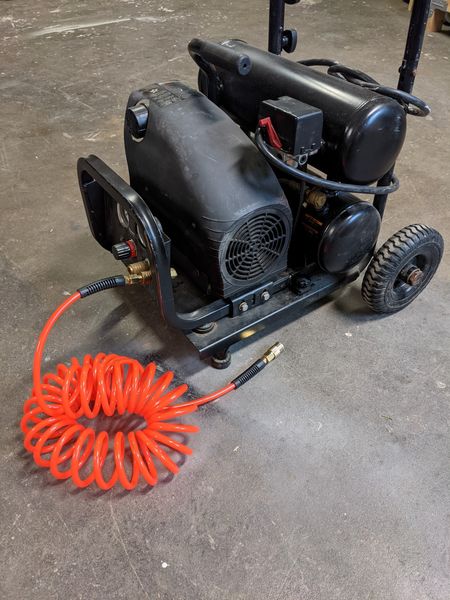 A large, electric air compressor capable of powering two air tools at the same time with 4 gallon tank capacity. It has two 1/4 quick couple connections. This loan includes the air hose shown in the image but no other air tools/accessories. 


Please bleed (empty) air tanks before returning. 
This tool is extremely loud - use hearing protection.
It weighs over 80lbs and may require multiple people to load/unload. It has two wheels and takes up approximately 24 x 24 x 20 inches with the handle removed.  


Empty the air tank when returned. Use a tool to do so, NOT the valve on the tank. ***Accessories*** - Make sure member is leaving with all the needed tools and accessory hardware --Air hose, female coupler and male plug, tire chuck, nozzle adapters, wrench for tightening hoses, needles etc. as needed