Diamond grit hole saw
B-2852
Checked Out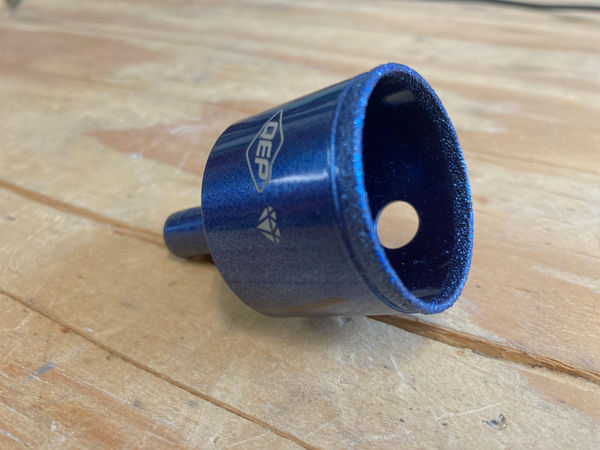 Designed for cutting of porcelain, ceramic and glass tiles. This hole saw features a special diamond grit edge for faster and smoother cuts, while using less water than conventional diamond drill bits. DIP THE HOLE SAW INTO WATER and drill the desired hole for professional quality and results.
Must be dipped into water before making a cut
Login or Signup to place this item on hold.