Brad point drill bit set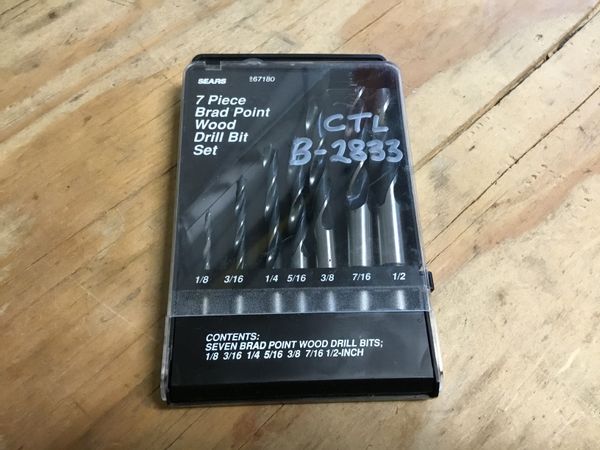 Includes seven brad point drill bits designed to drill and bore clean holes in hard and soft woods without wandering. These drill bits have been designed with a center pin. Sizes are 1/8, 3/16, 1/4, 5/16, 3/8, 7/16, and 1/2 inch diameter.
Login or Signup to place this item on hold.