Ice cream maker
B-2747
Available
2 quarts
Electric (Corded)
Cuisinart
Pure Indulgence CIM-60SA
20305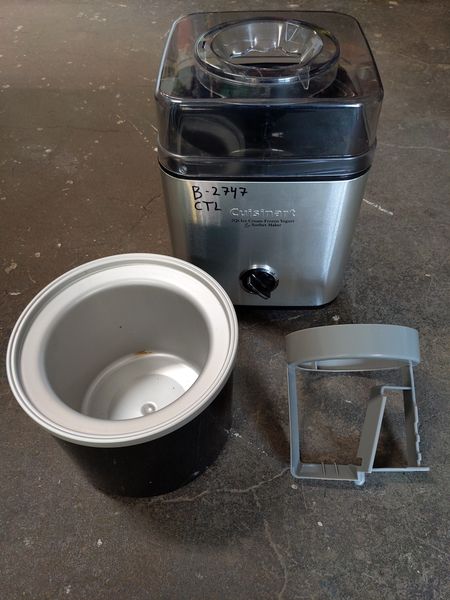 All parts shown in the picture (base, cover, freezer bowl and paddle) are all required to operate correctly. Please make sure that all pieces are returned cleaned and dry.

Usage notes: 
Do not use metal utensils inside of the freezer bowl. 
The freezer bowl needs to be completely frozen in advance of making ice cream. This can take between 6-22 hours.
Refer to included digital manual for further instructions.
Files
Login or Signup to place this item on hold.