Serger
B-2172
In Maintenance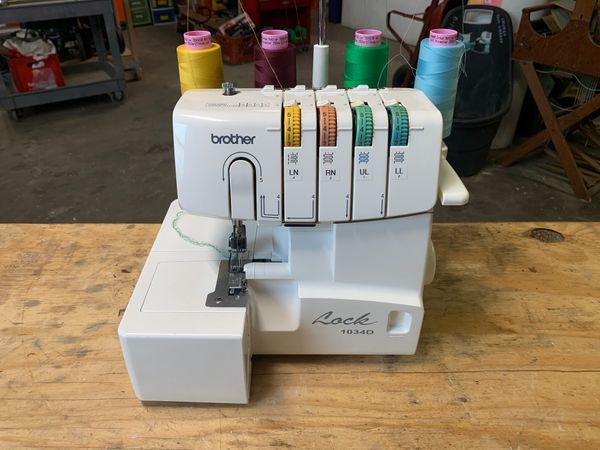 2/12/22 update: the machine has undergone some repairs and is functional but can only do 3 threads rather than the four a new machine can do.

This is a Brother 1034D compact overlock machine. You'll find the user handbook, FAQs, and helpful instructional videos from Brother here:
We've added labels underneath the colorful thread tension dials to help identify the purpose of each thread and the order in which they should be threaded:
Left Needle (LN), threaded last
Right Needle (RN), threaded third
Upperlooper (UL), threaded first
Leftlooper (LL), threaded second
The Tool Library did not receive the accessories with this donation. For repairing this machine (and possibly also for the general user) it would be useful to have:
Consumables
Size 70, 80, or 90 needles
Seracore Polyester Thread by Mettler
How To Videos
Files
The library is moving!
Placing new holds has been disabled in preparation for the tool library's upcoming relocation. The tool library will be closed after November 3rd until early 2023. Thanks for your understanding.