Inverter generator
C-2149
On Hold
1 hold
area

Miter saw shelving

shelf

Floor

800 watts continuous
120 volts
Gas
Sportsman
GEN1000i
26784FW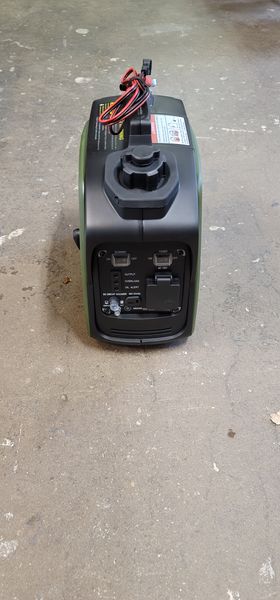 To start: 
Move choke lever to "Closed" (all the way to the right) 
Push yellow fuel bulb until its full of gas
Flip switch by pull handle to 'On' 
Flip main power switch on front of the unit to 'On' 
Pull handle quickly to start
Note: both switches need to be in 'on' position for the generator to run. If the generator does not start move the choke lever to the middle 'warm up' position and try again. If the generator still does not start, move the lever to the left to 'run' position and try again
Files
Login or Signup to place this item on hold.